Since I recently moved to MD with Mrs. HandsomeRyan when she got a fancy government job, I have moved from my house with a full garage workshop into a 900sqft apartment. Needless to say I can't weld here so my welder went to live in storage at my parents house.
I got the itch to weld something and i knew I was going home for Christmas so I used a hacksaw in my kitchen to cut the pieces for this rack from a piece of Home Depot purchased steel. *shudders at the price*
It's not perfect but it works just fine and although I know a lot of folks will offer advice for adding a full bottom or trimming down the pointy metal bits, I'm not too worried about it. I have 5 bikes (including a tandem) and this one is only ridden at slow speeds around the neighborhood. The micro u-bolts for the rack height/angle adjustment are from some cable clamps I had in the parts box. The whole thing was sprayed with aerosol truck bed liner to seal it (with mixed results).
On with the show...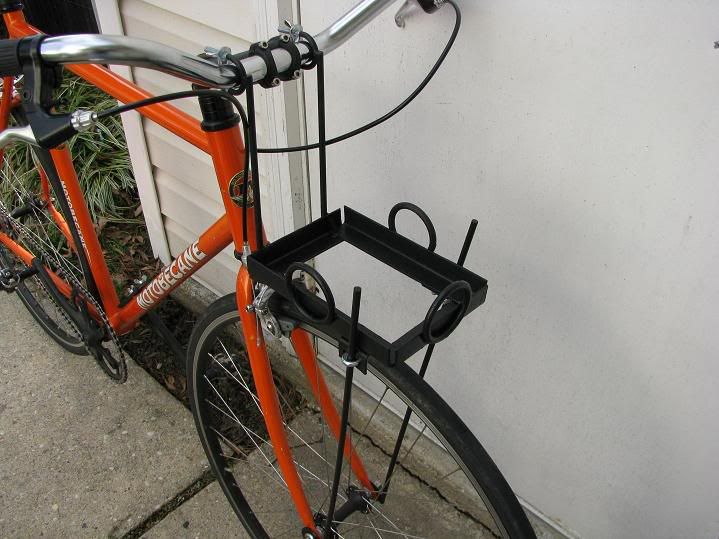 Mini u-bolts from cable clamps.
washers welded to the steel rod.