First of all I should say hello, I've posted a few times before but not very often. I bought my first welder in September (Stickmate LX 235 AC/ 160 DC). I'm also a heavy equipment mechanic which is what got me really interested in welding. I've built a small table that supports at least 200 pounds.
I'd say these are some of my better looking beads but I really don't know. This was all done with 1/8" Lincoln 7018 at 118 A DC+.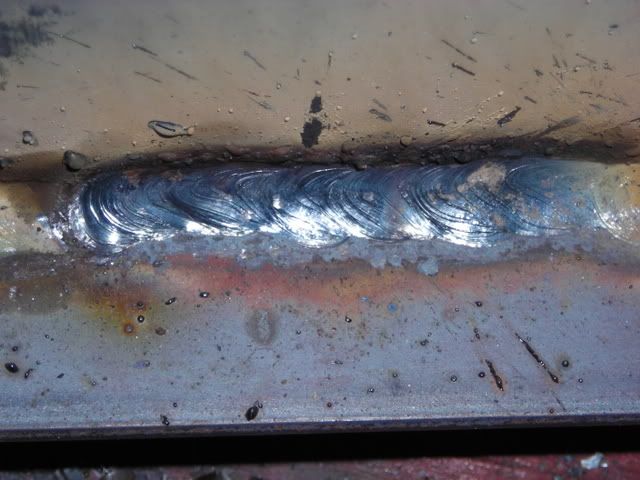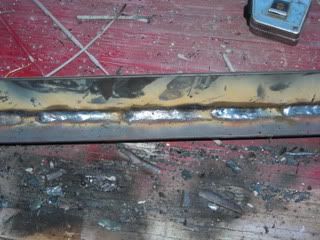 I don't know how much can be told from these pictures but if anyone has any suggestions I'd appreciate it.