I had to make 2 of these.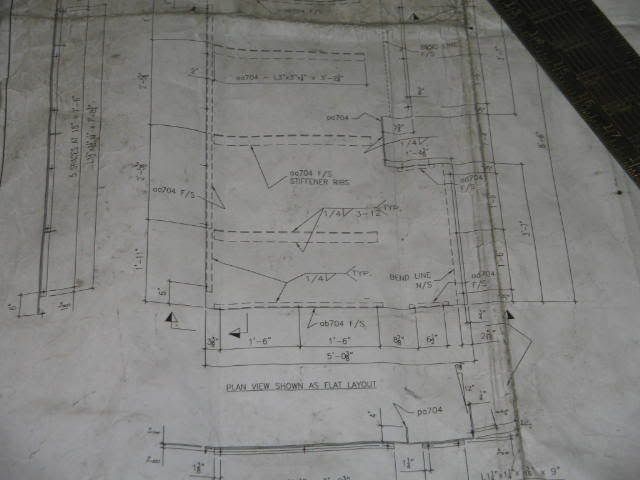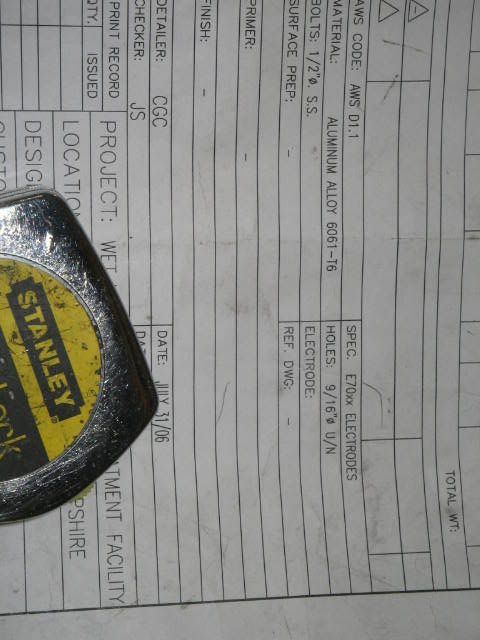 Once again they want me to use E70XX to weld the 6061 aluminum with
The detailer needs to be slapped
Tacked up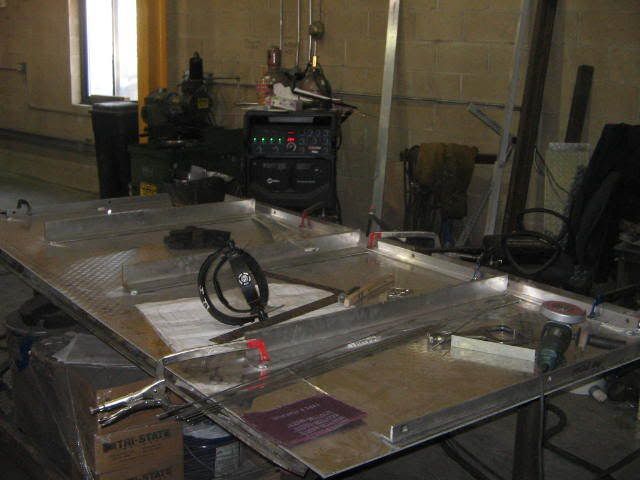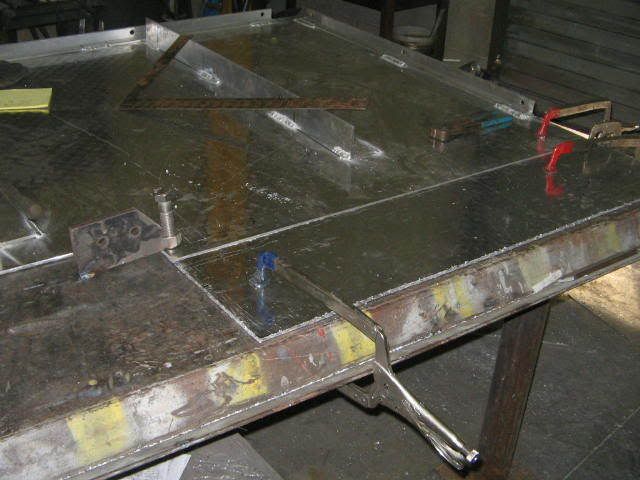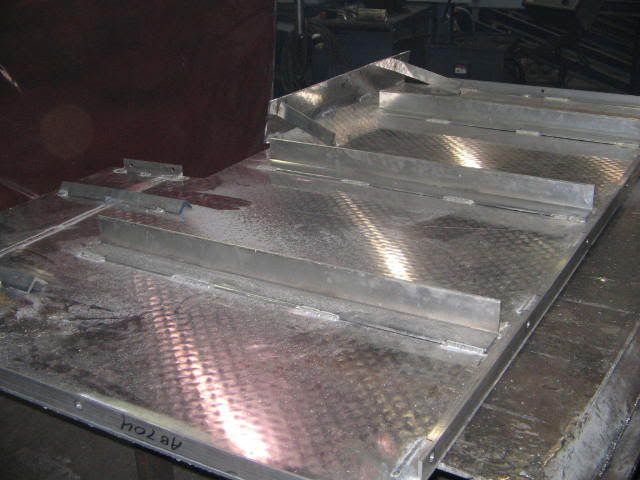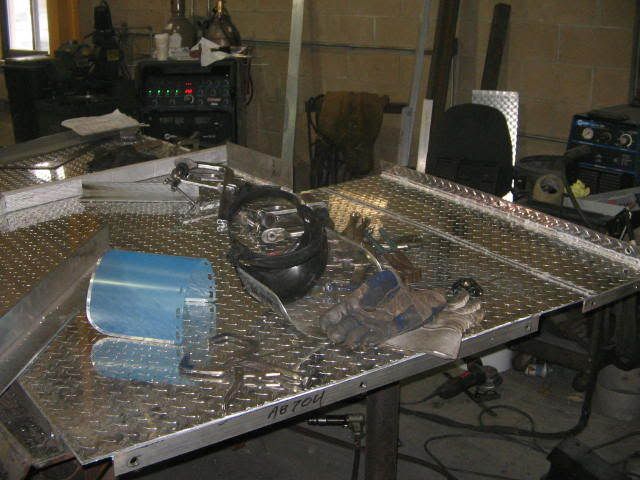 Had to splice a piece in to make width, I kept it square and flat.
Kickers to keep my angle, and strong backs to keep it flat.
Enjoy